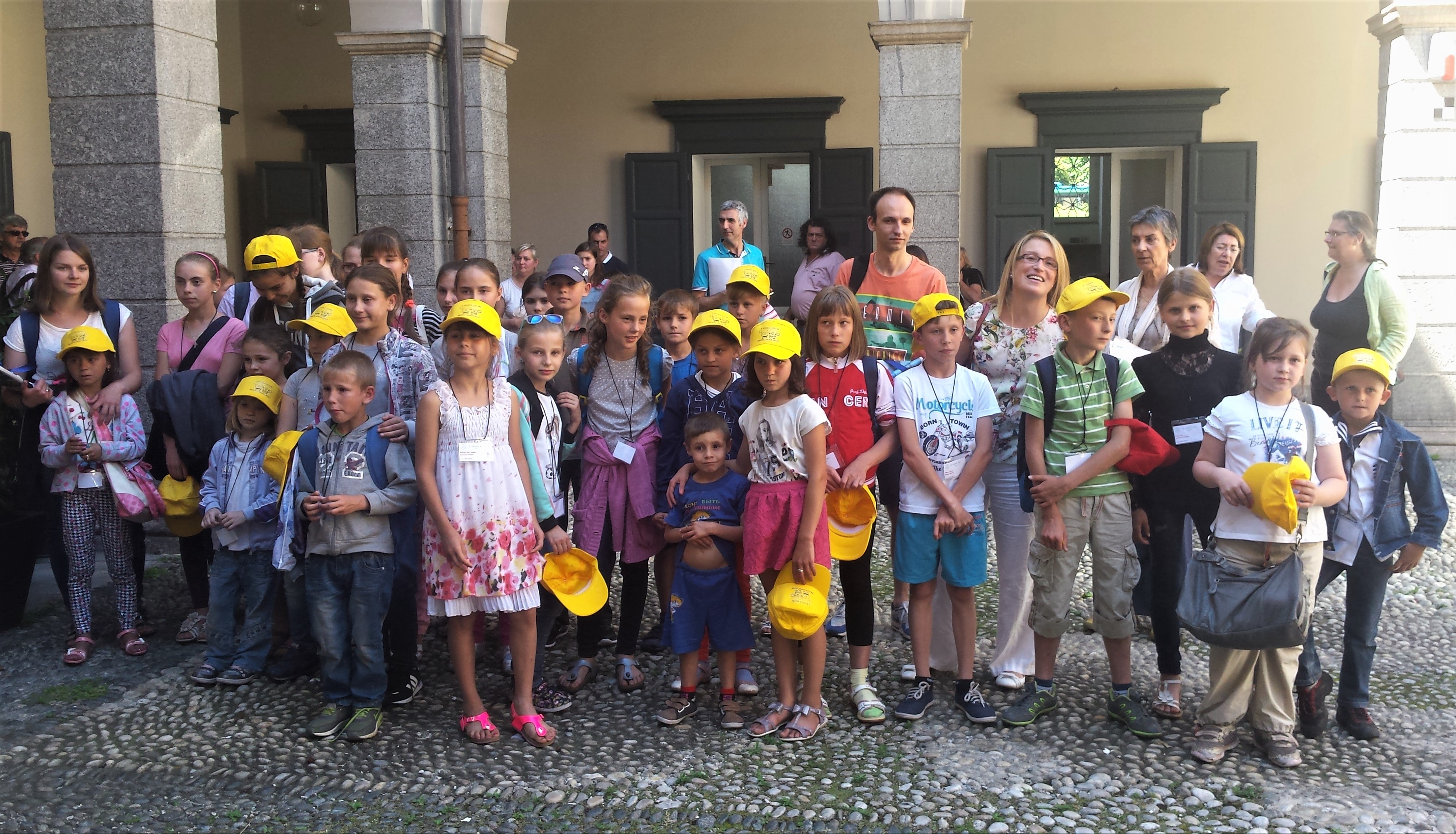 Thanks to the partnership with Detskij Fond, since 1994 we have been working for the right to health care and education in the Chernigov region – one of the most affected by the consequences of the tragic nuclear explosion that took place in Chernobyl on 26th April 1986.
Therapeutic hospitality
Since 1994 our Pro-Infanzia Group has been organizing two therapeutic stays per year for children from 7 to 14 years old coming from the contaminated areas. During their stay in Italy, the children participate in their hosting family's everyday life and in the activities organized by the association. They are assisted by compatriot tutors.
It's an intense exchange experience that brings them the chance for the decontamination of radioactive cesium, a toxic substance that accumulates in the blood of those who live in the regions affected by the nuclear accident and that can be reduced up to 50% by staying in non-contaminated areas.
In the last few years, another matter of concern has been added to the problem of the radioactivity absorbed everyday through the consumption of contaminated food, such as milk, potatoes, mushrooms and game and by burning radioactive wood: an increase in poverty.
Among the reasons that contributed to a worsening in living conditions, the main one is probably the Donbass war started in 2014. It has led to a sharp rise in inflation, a fall in wages and the closing of several factories and companies. Also the health situation has worsened: Ukraine has seen significant cuts in social services and a strong increase in drugs prices that has made the access to health care almost impossible for many people.
These circumstances have led to a rise in the number of abandoned and orphan children, as well as in alcoholism and prostitution rates. Many children are denied the chance to grow up in a peaceful family environment. They live in orphanages (internaty), with their single mothers or with their grandmothers (babushki) that our local partner Detskij Fond can support financially thanks to the funds collected through our long-distance support project.
A one month stay in Italy for the children living in the Chernigov area means a significant reduction of the amount of radioactivity absorbed, an increase in immune defenses and the chance to live in a peaceful family environment, even if only for a short time.
We believe that therapeutic hospitality can help ensure a brighter future for these children, that's why we are always looking for new hosting family.
Download the following documents to join the project!
For further information send an email at informazioni@lescultures.it.
Support to Ukraine refugees
Since 2014, when the conflict in Ukraine started, twice a year we launch a campaign that aims at collecting humanitarian aid to be sent to our partner in Chernigov. Once there, the products (food, clothes, hygiene products…) are given to those who lost their home, job and personal belongings because of the war.
Thanks to the last campaigns, about 400 kg of products have been collected and sent to Ukraine.