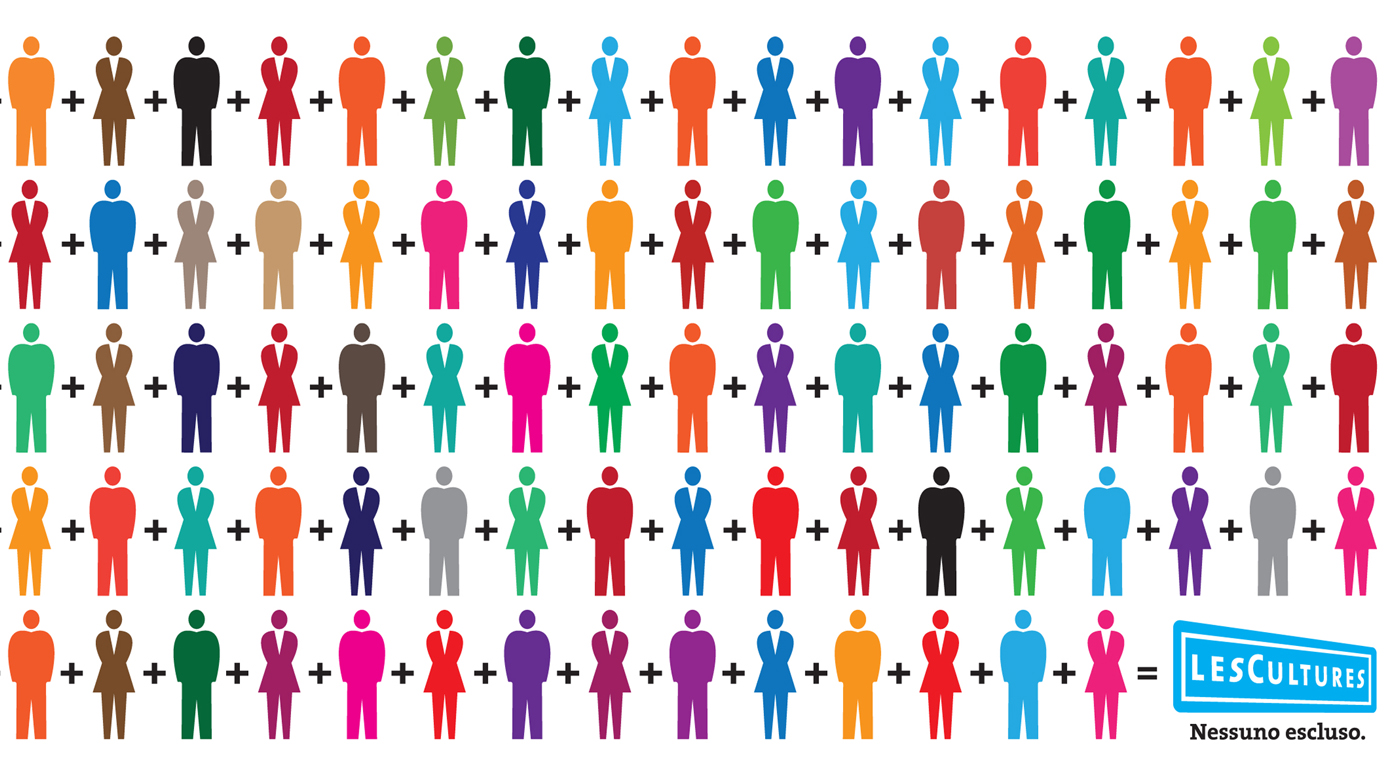 Les Cultures works every day in order to support an open society that rejects discrimination in all its forms and that doesn't deny cultural differences. We strongly believe that the variety of identities, origins, religions and cultures is a source of richness and of both human and cultural growth.
In order to reach these goals, Les Cultures focuses on three fields:
 These fields are very different, but they have a common feature: turning walls into bridges, barriers into frontiers, conflicts into dialogue, and differences into mutual enrichment.
Our projects and activities are funded by public or private institutions and bodies. We ensure them transparency in the management of funds and the constant reporting of our work.